openQRM Enterprise Software Editions & Plug-Ins
Management – Monitoring – Automation – Deployment – Self-Service-Portal – High Availability.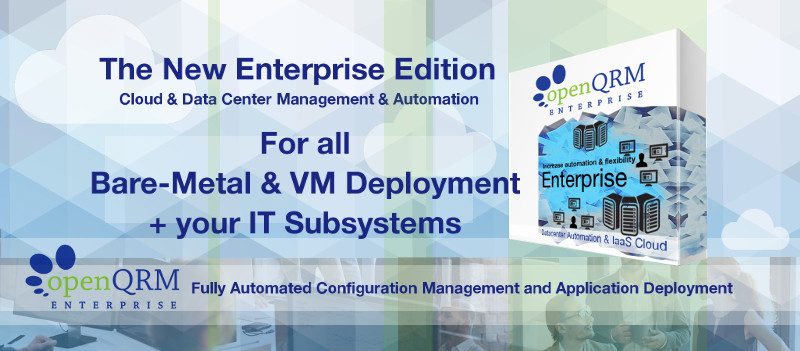 openQRM Enterprise Data Centre and IaaS MultiCloud 5.3.8.
Establish your MultiCloud easily with openQRM Enterprise and combine the services you need. OpenStack, AWS, Azure, etc.
Simply integrate additional technologies through a large variety of Enterprise plug-ins to exactly fit your use-case. openQRM Enterprise Edition is a commercially backed, extended product for professional users offering reliable support options and additional features.
Software Editions and 50+ Plug-Ins Available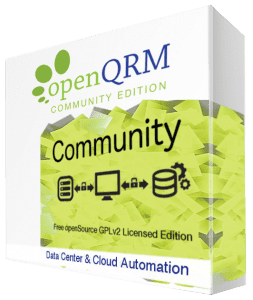 openQRM Community – Community Edition
The new openQRM 5.3.40 Community Edition is the ideal free & open-source way of managing your small set-up. openQRM Community Release is often used for simple commercial or educational use-cases.
openQRM Enterprise Enterprise Edition
Set up, automate, manage. Go for higher efficiency and flexibility! The openQRM Enterprise Edition offers you extensive management, automation, and monitoring possibilities for Cloud and Data Centres.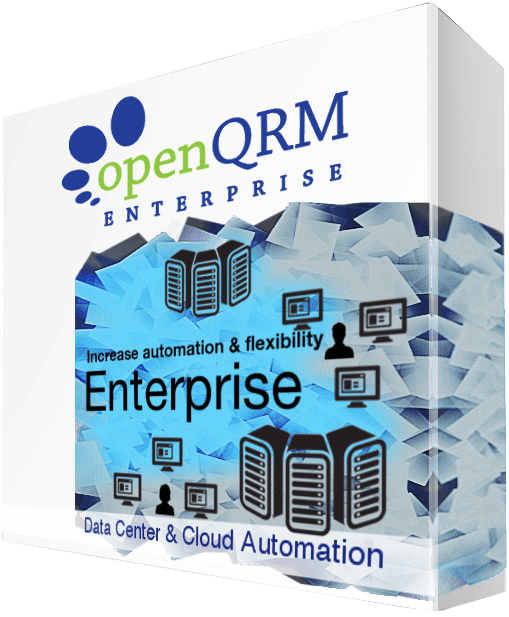 Hyperscalers openQRM Cloud Management Appliance
Hyperscalers is a worldwide distributor for Quanta Computer, specialising in servers and networking equipment in both Hyperscale and conventional ranges. Seamless IaaS – Orchestration platform – Manage inhouse and 3rd party cloud infrastructure from a single interface.
Orchestrate Data Centre & Cloud
openQRM orchestrates software, network, virtualisation, monitoring, and security implementations to deploy multi-tier services as virtual machines. These are created on distributed infrastructures to combine both data centre resources and remote cloud resources according to allocation policies.
Separation of Hardware from Software
Allows live migration over systems. The hardware is treated as a separate, replaceable computing resource without the need to reconfigure the software. The software provides flexibility to allocate remote storage, networking, or compute resources to the existing infrastructure; enabling a seamless distributed model.
Link to Hyperscalers Website: Hyperscalers openQRM Cloud Management Appliance