openQRM Enterprise Demo Cloud
Try out the free online openQRM Enterprise IaaS Demo Cloud.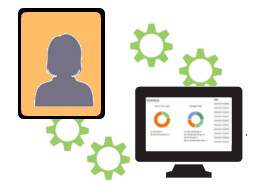 Interested in finding out how openQRM Enterprise Data Center & IaaS Cloud can work for your business?
Effort in system administration is easily reduced and even eliminated by automating actions. Simply automate time-killers like system installations or monitoring setup. Admins can be reassigned to new tasks and no more holiday-bottlenecks. Users get the servers they need delivered in seconds instead of weeks. Managers get statistics and graphs, power saving features, cloud billing and compliance.
The openQRM Enterprise Cloud Demo offers the basic functionality of the openQRM Enterprise IaaS Cloud front-end. Only limited Virtualization Plug-Ins are available in this Demo. VMs provisioned will not be accessible. To try out the full openQRM Enterprise functionality, simply order your free evaluation download here.