openQRM Enterprise - Plug-In
The Cloud Marketplace plug-in provides:
Cloud Marketplace Applications on demand. The openQRM Enterprise Cloud Marketplace enables you to connect applications (& installer & license manager) directly to the corresponding infrastructure (EC2, Azure, On-Premise,..) via openQRM Enterprise.
The applications obtain pricing and are made available in the self-service front-end - SaaS. Integrated billing allows cost-allocation. Simply make applications available faster, more efficient and in a more flexible way. Applications on demand without the IT overhead.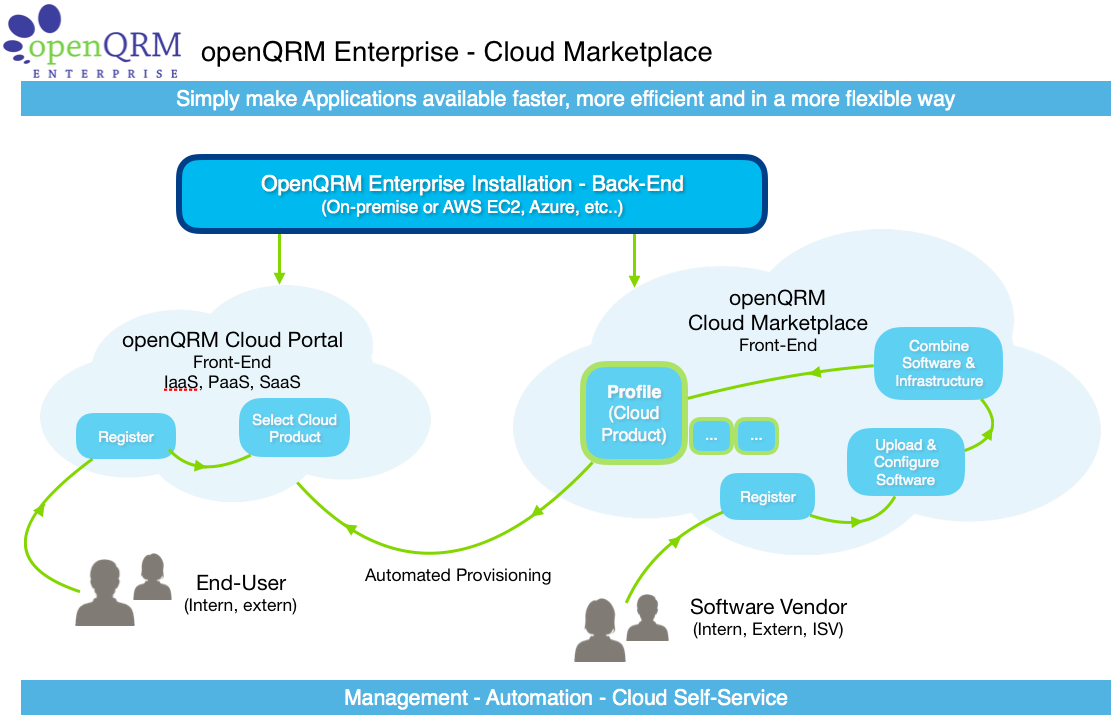 Plug-In based professional Open-Source Data Centre and Cloud Management.
openQRM is based on a generic and consistent workflow architecture. The main concept behind this is that every action in openQRM is triggered by an event in openQRM and implemented by one or more plugins to actually apply the action for a specific technology or tool. That means that the responsibility for every command in openQRM is being handed over to one or more plugins which then actually do the work.
All workflows in openQRM are abstracted independent which underlying technology or tools are used.
Additional Plug-Ins are activated in the openQRM Plugin Manager and simply need to be started.
Additional Plug-Ins are only available for the Enterprise Edition.
Simply order additional Plug-Ins in the openQRM Enterprise web-shop.